Contact us
Add
: Benjia Ji, Northern Suburb of Hai'an County, Nantong City, Jiangsu Province, China
Contact Person
: Jack Lee
Tel
: +86-13914352549
Fax
: +86-513-88755315
E-mail
:
cementmachinerylee@gmail.com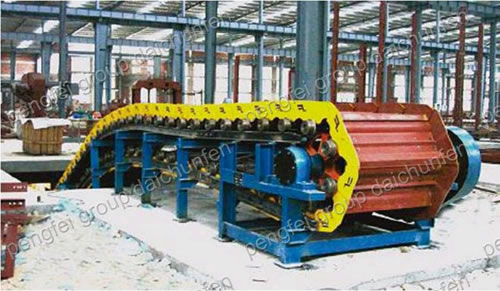 Apron Conveyor
Description of Apron Conveyor:
This apron conveyor is typically designed to transport various lump, loose or bulk materials in the horizontal or inclined direction from warehouses to crushers, conveyors or other machines. And it is widely applied in various industries like mining field, metallurgy sector, cement industry, and so on.
Both light and heavy types are available. And it is an essential device in material processing and continuous production process. Besides, our BL series apron conveyor is quite suitable for conveying bulk or sharp materials.
As a professional manufacturer and supplier of apron conveyor in China, Jiangsu Pengfei Group Co., Ltd can also provide you with various other machines, such as vibrating feeder, chain bucket conveyor, cement production line, cement grinding plant, industrial kiln and furnace, grinding equipment, crushing equipment, environmental protection equipment, cooling equipment, drying equipment, compound fertilizer equipment, packing machine, chemical equipment and electrical control system. Most of our products have passed the certification of ISO9000 and CE, and they have been quite popular among customers from as many as 60 countries and districts such as Germany, Russia, Brazil, Egypt, Japan, South Korea, Bengal, Pakistan, Turkey, Vietnam, South Africa, Columbia, Bolivia, etc. If you need apron conveyor, please don't hesitate to contact us.
Related products