Contact us
Add
: Benjia Ji, Northern Suburb of Hai'an County, Nantong City, Jiangsu Province, China
Contact Person
: Jack Lee
Tel
: +86-13914352549
Fax
: +86-513-88755315
E-mail
:
cementmachinerylee@gmail.com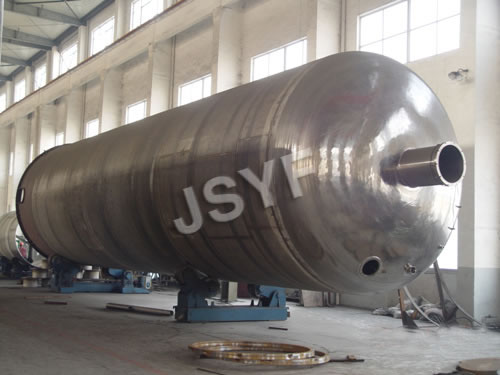 Chemical Evaporator
Description of Chemical Evaporator:
Here in Jiangsu Pengfei Group Co., Ltd, we mainly manufacture refrigeration and petrochemical equipment, widely used in petrochemical industries, biomedical field, electronic communication industry, food and beverage fields, etc.
They are mainly comprised of evaporative condenser, horizontal and vertical condenser, vertical spiral tube evaporator, evaporimeter, ammonia liquid separator, intercooler, low-pressure cycle barrel, siphon tank, drain bucket, separator, economizer, ammonia storage device, oil collector, air separator, reactor, storage tank, etc.
Established in 1994, Jiangsu Pengfei Group Co., Ltd is a professional manufacturer of chemical evaporator in China. Besides chemical evaporator, we also provide customers worldwide with chemical container, cement production line, cement grinding plant, industrial kiln and furnace, grinding equipment, crushing equipment, environmental protection equipment, cooling equipment, drying equipment, compound fertilizer equipment, packing machine, chemical equipment and electrical control system. With the certification of ISO9000 and CE, our products have been well received by customers from as many as 60 countries and districts such as Germany, Russia, Brazil, Egypt, Japan, South Korea, Bengal, Pakistan, Turkey, Vietnam, South Africa, Columbia, Bolivia, etc. If you're interested in our chemical evaporator, please contact us freely.
Related products